Results: from product(s) -
Lionelo Aurora Grey Concrete — Cot 3in1
Lionelo Aurora Grey Concrete 3-in-1 cot
Rocker, co-sleeper cot and free-standing cot - now you can find it all in one product, the Lionelo Aurora Grey Concrete. It is a unique model with up to three different applications. It will be suitable until the child reaches 9 kg or begins to sit up unaided. It has been fitted with a comfortable mattress that will provide the right support for your baby's small body, and will therefore support the correct development of your little one.
Cot with rocker function
If you decide to sleep together with your little one you can easily fit the Lionelo Aurora Grey Concrete 3-in-1 cot to your bed. This is all thanks to the cot's adjustable height level and mounting straps, with which you can secure the furniture securely and stably to your bed. However, it only takes a moment to turn it into a comfortable free-standing cot, where your child will learn to rest independently. In addition, the whole piece has a rocker function. The gentle rocking movements soothe little ones and also stimulate the vestibular system in the brain, which is responsible for motor development. This way, your baby will be able to rest easy while developing properly, and you will be able to get on with your daily chores.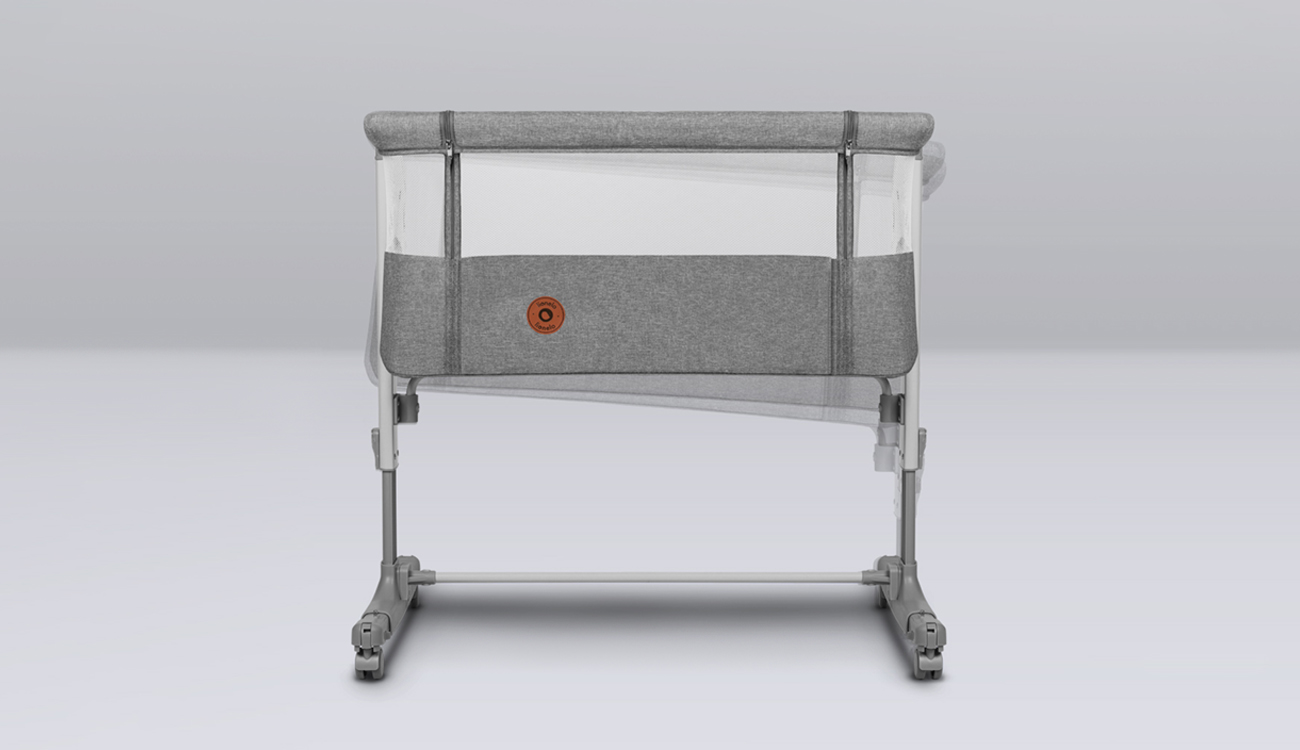 Stable construction
The Lionelo Aurora Grey Concrete 3-in-1 cot has a solid metal frame. You can easily adapt the whole thing to your and your toddler's current needs, thanks to the infinitely adjustable height and variable leg length. We have equipped them with a revolutionary semi-firm T25 density foam mattress, ensuring a healthy and restful sleep and adequate support for your baby's body. You can also decide on its angle of tilt, which will work well in the event of a leakage or upper respiratory tract infection.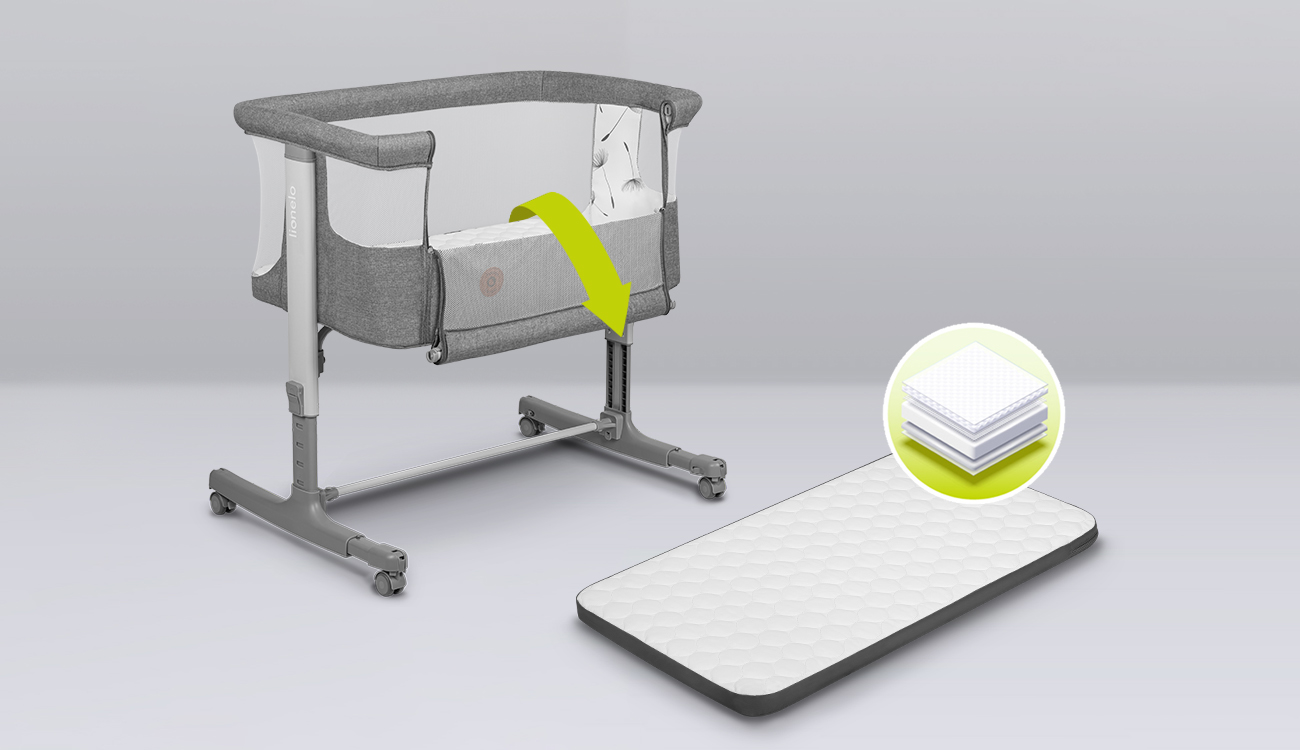 Mesh inserts
Through the large mesh inserts, you'll keep an eye on your little one as they spend time in the cot. The breathable material provides great ventilation and adequate air circulation. The 4 comfortable wheels with locking function allow you to quickly change the location of the cot whenever you need to. And if you don't need it - or decide to take it with you on a trip - you can pack it in the bag provided. The whole thing is easy to keep clean. The Lionelo Aurora Grey Concrete 3-in-1 cot has a cover that can easily be removed and washed, as does the peach skin mattress cover. The frame, on the other hand, is easily cleaned with a damp cloth.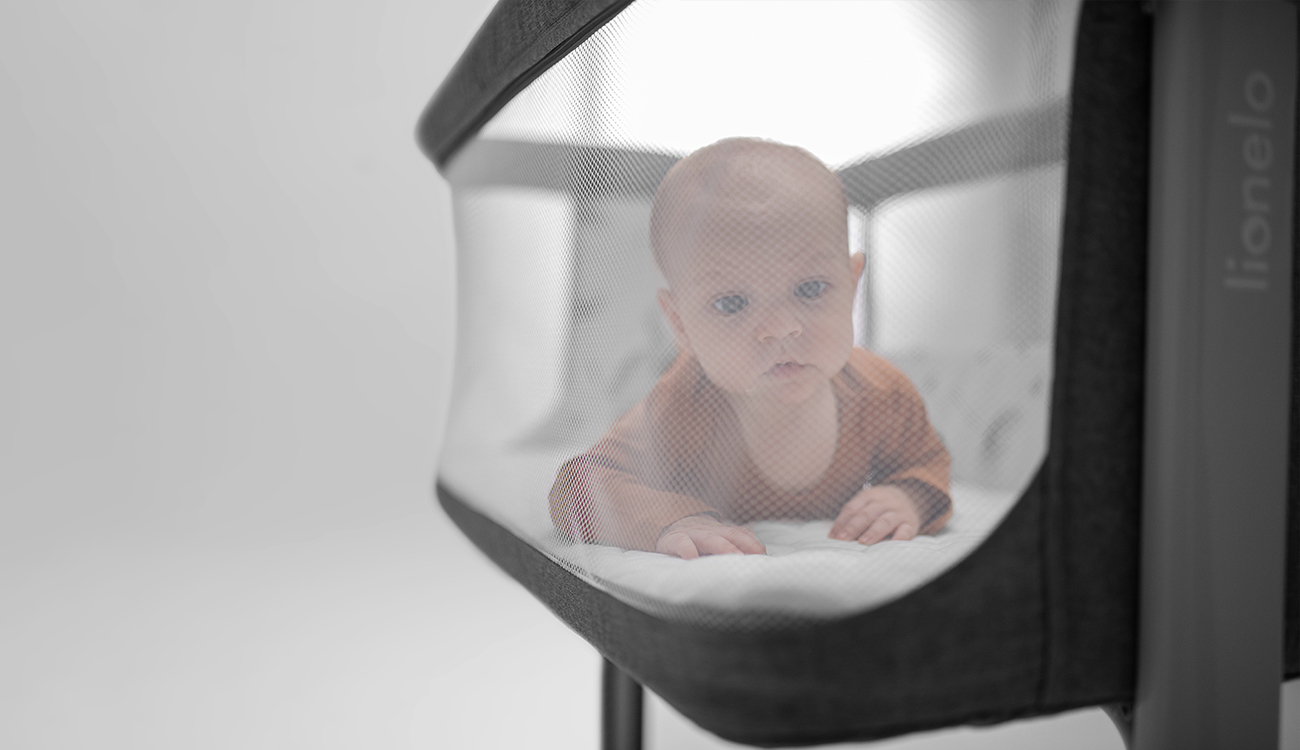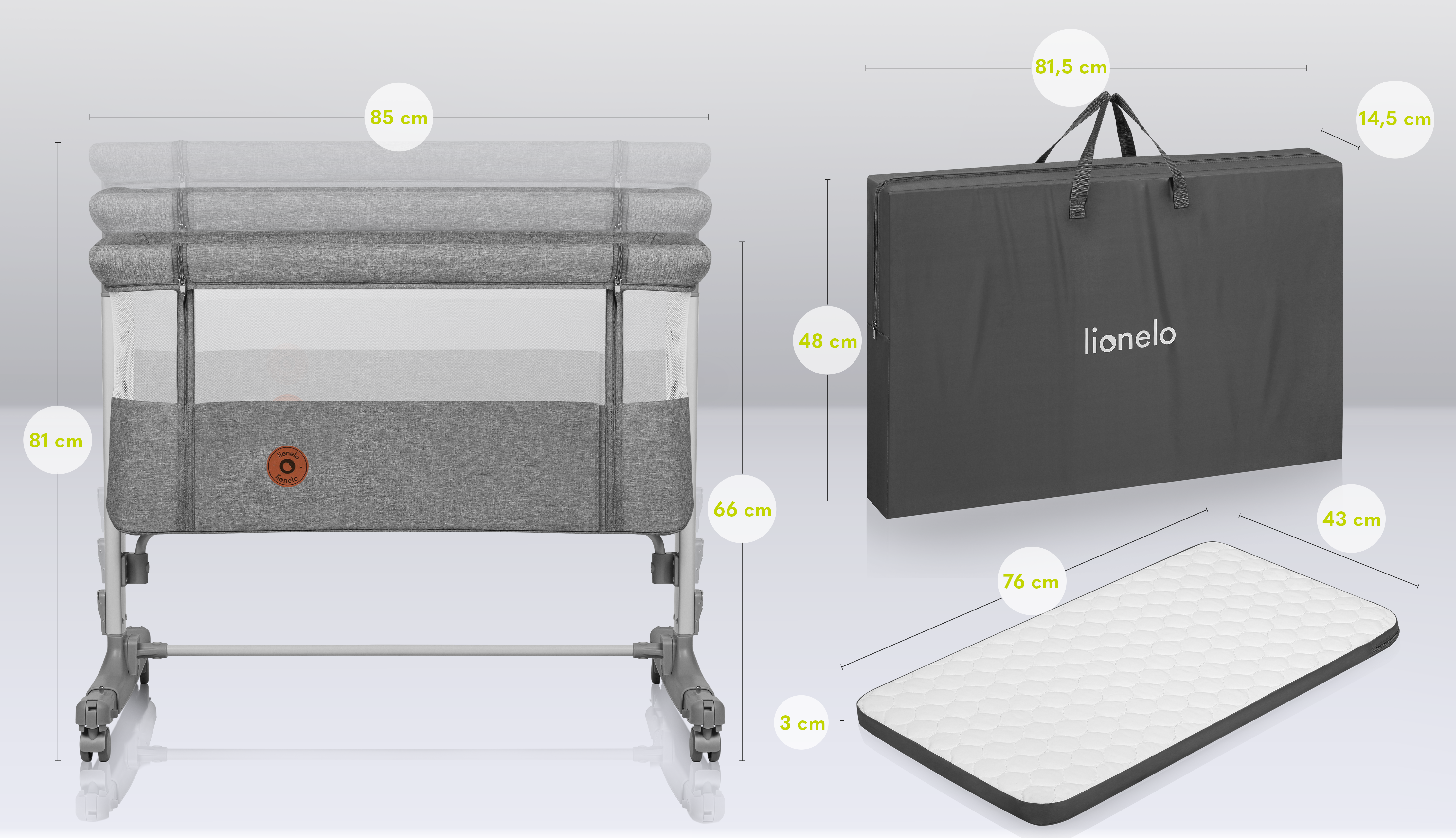 Standards
EN 1130:2019+AC:2020, EN 16890:2017+A1:2021
Adjustment
Mattress height, Tilt angle of mattress, Leg length
Equipment
Mattress, Carrying bag, Assembly straps
Construction
Steel, plastic